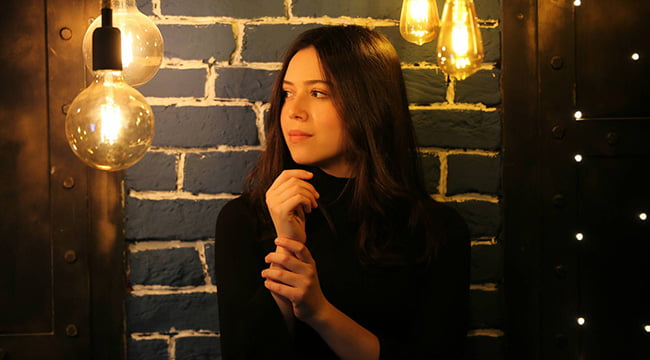 Lal was born in 1998 in Istanbul. She started playing the piano at the age of 5 and got
accepted to Istanbul University State Conservatory, when she was 7. She studied with Ayşen Katipoğlu until her graduation in 2017. Alongside her piano education, she went to German High School in Istanbul, where she completed her Abitur with high marks.
Lal did her first orchestra debut in 2016 with Eskisehir State Symphonic Orchestra under
the baton of Ender Sakpınar. She took part in her first international competition in Bulgaria
when she was 13 and was awarded with a "Schubert Prize".
She entered to "Jugend Musiziert", in which she won the 1st prize in Turkey, 1st prize in Greece and 3rd prize in Germany. In 2019 she was awarded with the 2nd prize in "Orbetello Junior Piano Competition" and 3rd prize in "Cesar Franck International Piano Competition".
Having been invited to masterclasses in both Turkey and abroad, Lal has had the opportunity to learn under many pianists such as; İdil Biret, Hüseyin Sermet, Gülsin Onay, Akiko Ebi, Janusz Olejniczak, Robert Shelley, Ewa Poblocka…
In 2017 she got accepted to the class of Prof. Ewa Kupiec in Hochschule für Musik,Theater und Medien in Hanover. In 2020 Lal received a one-year scholarship from the "Deutschland Stipendium" and a Fondation Clavarte scholarship. Being chosen as one of the few members of the project "Women Stars of Tomorrow" financed by the Istanbul Foundation for Culture and Arts, Lal Karaalioğlu got to perform in the renown Istanbul Music Festival. Alongside her solo career, Lal maintains a high interest for chamber music, having recently founded "Trio Hera".
In 2022, she won 1st prize in her age category at the "Adana Rhapsody International Piano Competition" and was awarded the 'Grand Prix' for the best performance in the field of participants. She is selected for "TONALi Stage Academy" in Hamburg, where she will study for 3 years with a scholarship beside her studies in Hanover.
She has received 2nd prize at the "13th International Fryderyk Chopin Piano Competition Mariánské Lázně" and performed with the West Bohemian Symphony Orchestra. In addition to her concerts in Turkey, she performs concerts as an artist of "Weltklassik am Klavier" in Germany.
Concerto Repertoire
J.S.Bach
Piyano Konçertosu No. 1 BWV 1052 Re minör
W.A.Mozart
Piyano Konçertosu No. 9 'Jeunehomme' K. 271 Mi bemol Majör
Piyano Konçertosu No. 23 K. 488 La Majör
L.V.Beethoven
Piyano Konçertosu No. 1 Op. 15 Do Majör
Piyano Konçertosu No. 4 Op. 58 Sol Majör
F.Chopin
Piyano Konçertosu No. 2 Op. 21 Fa minör
E.Grieg
Piyano Konçertosu Op.16 La minör