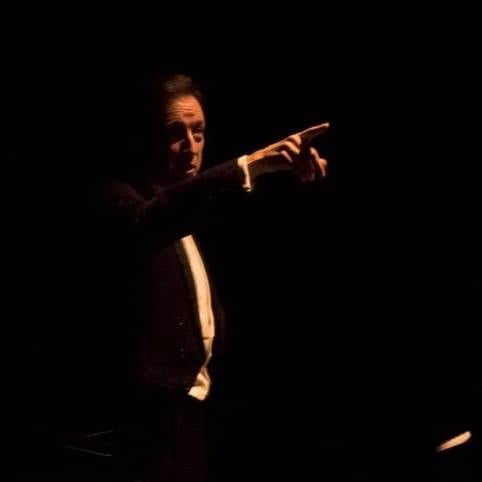 James Ross studied at London's Southbank International School and won scholarships to Harrow School in London and Christ Church at Oxford University, where he studied Modern History, then Music as a postgraduate; his doctorate on French Opera, Politics and the Press was awarded Oxford's prestigious Sir Donald Tovey Prize.
He studied violin, viola and singing, gained extensive orchestral and chamber music experience and was a 1998 BBC Philharmonic Conducting Competition finalist. Since then he has conducted in nineteen countries in Asia, Europe, Africa and North America. UK performances include at The Royal Festival Hall, Royal Albert Hall, St John's Smith Square, Symphony Hall Birmingham, state occasions in Westminster Abbey for Queen Elizabeth II, and Oxford's Sheldonian Theatre, for whose 350th anniversary concert he conducted Beethoven's Ninth Symphony.
In the UK, he is Artistic Director of Kent Sinfonia, with whom he will record a new Vaughan Williams album for Albion Records in 2024, and Music Director of Sidcup Symphony Orchestra, King's College London Symphony Orchestra, Haslemere Symphony Orchestra and Chorus, Welwyn Garden City Orchestra and Chorus and Bridgnorth Sinfonia. As Artistic Advisor of The Commonwealth Resounds, he has conducted The Commonwealth Festival Orchestra in the UK, Malta and Sri Lanka, including the first orchestral performance at Colombo's Nelum Pokuna Theatre, concerts and tours in Turkey and Uganda with the Purcell and Chetham's Schools, UK conservatoire musicians and Royal Over-Seas League.
He has conducted more than 1,000 works including the complete symphonies of Beethoven, Brahms, Dvořák, Mendelssohn, Schumann and Tchaikovsky, operas by Bizet, Britten, Janačék, Mozart, Puccini, Tchaikovsky, Verdi and Wagner, and many ballet scores. Singers with whom he has worked include Sir Thomas Allen, Janice Watson, Dmitri Hvorostovsky, Olga Borodina and the UK National Opera Studio. As a contemporary music conductor, his numerous first performances include collaborations with the City of London Sinfonia and Arts Council, at London's Saatchi Gallery with Philharmonia Orchestra members, and opera productions for the US Center for Contemporary Opera in Milan and New York. James Ross also has extensive business experience as director of record label and classical music consultancy Ulysses Arts, which provides strategy advice, due diligence, label services to venues, orchestras, soloists and record companies.
Clients include Apple, Deutsche Grammophon, the Berliner Philharmoniker, L'Orchestre de Paris, L'Orchestre national de Lille, 21C Media Group, Juilliard School, Meyer Sound Laboratories, Barbican Centre, Nimbus/Lyrita Records and Afghanistan National Institute of Music. As a guest speaker, James Ross lectured at the Bibliothèque Nationale de France; he has taught at Oxford University and contributed to books and journals, especially on French music and culture.
He has helped raise over £1 million performing for charities, including conducting English National Ballet in aid of Save The Children's work with refugees from Syria. He is a UK Independent Society of Musicians Fellow, and on the Board of Directors of The Commonwealth Human Ecology Council. During the COVID-19 Pandemic, James Ross produced more than 30 recordings for Ulysses Arts, conducted a televised concert broadcast and recording in Istanbul with the Büyükada Ensemble; and led the Ankara City Philharmonic Orchestra's inaugural concert at the new Presidential Symphony Hall.