Mark Drobinsky
Cello (Türkiye, Special Projects)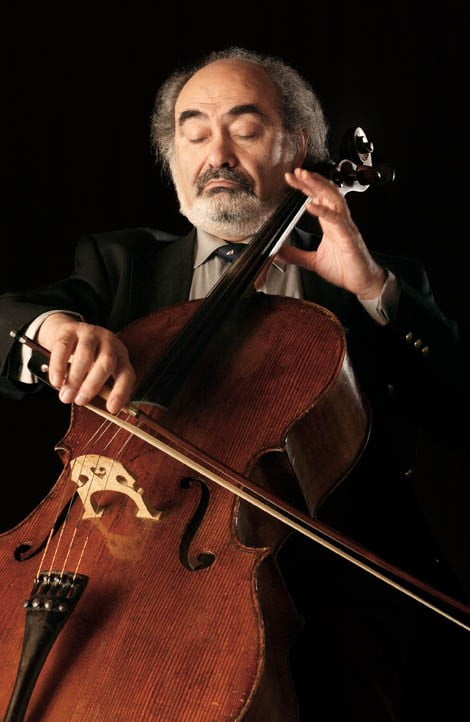 Born in Baku, Russia, Mark Drobinsky studied with Mstislav Rostropovich at the Tchaikovsky Conservatory in Moscow. He was awarded the first prize at the International Competition of Munich. He taught at the Gnessin Institute and left the USSR in 1974 to go to Israel before finally setting down in Paris.
Mark Drobinsky has been a guest  performer at the most prestigious festivals. He has been hailed by the critics as one of the masters of the cello. Although he has a firm hold on the classical repertory, he is also passionately interested in discovering new works and is an ardent champion of 20th-century music: H. Sauguet, H. Dutilleux, A. Schnittke, D. Milhaud, J. Dorfman, F. Kaufman, A. Rabinovitch, G. Zanon…
He performed with many illustrious musicians: Martha Argerich, Misha Majsky, Lilya Zilberstein, Patrice Fontanarosa, Dora Scwarzberg, Bruno Giuranna, Alain Meunier, Renaud Capucon, and conductors like Valery Gergiev, Mstislav Rostropovitch, Saulis Sondeckis, Eduardo Mata, Dominique Fanal, Charles Dutoit, Alexandre Rabinovich, Dmitri Liss, Arjan Tien, Arnold Katz, Salvator Brotons, Maxime Schostakovitch, etc.
Since 2000 he participated in the Martha Argerich Festival in Lugano (Switzerland) every year and also performed with Martha Argerich at Teatro Colon in Buenos Aires, in 2003. In 2009 participated at LUGANO-PARIS Festival at La Salle Pleyel performing together with Martha Argerich.
Since 2010 he played at "Mozarteum"–Salzburg Festival, La Roque d'Antheron, Pietrasanta Festival, as well at the Festivals de Savoy and Mediterranean.
Many CDs edited by EMI, Talents-Record, Gallo, Cypress etc.
He gave master-classes in South Korea, Monaco, Sao Paulo, Mexico–City, Buenos-Aires,
In Japan, Bahamas, in Johannesburg, Geneva, Siena, Portogruaro (Italy) etcDrobinsky is playing an Italian cello made by Carlo Antonio Testore in 1748.